Carp Smart reader John Doyle popped out to his local park lake for a short session and was rewarded with these beautiful looking mirrors.
With the temperature hovering around 7*c and a strong south-westerly wind, John set his traps and waited.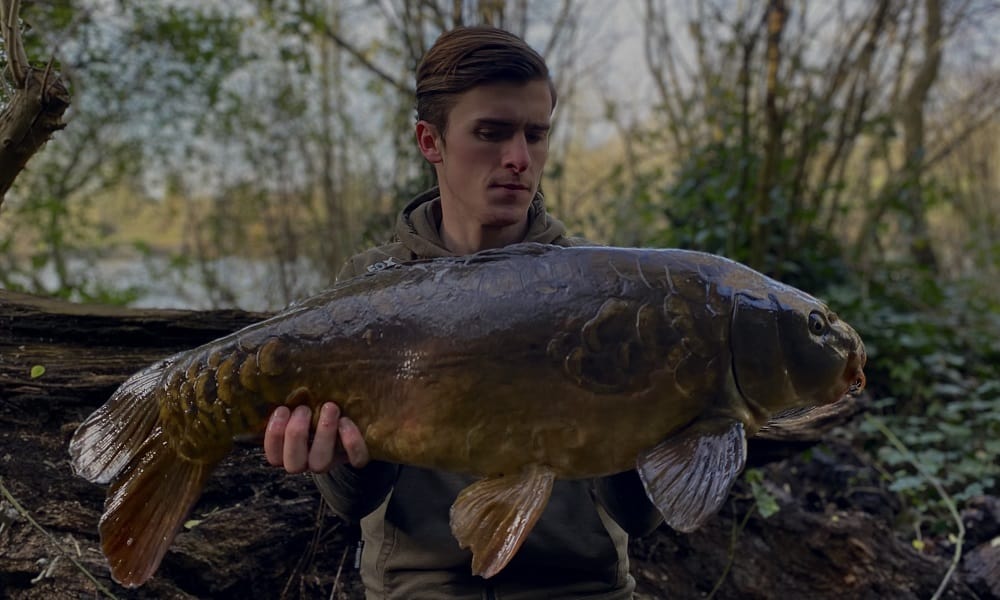 John saw that the wind was blowing directly towards a dead willow tree, so he positioned his spinner rig as tight as possible to the tempting feature. It wasn't long before the rod was away and the first of four mirrors was over the cord of the net.
---
Carp Lakes Near Me
Find the best lakes in your region and choose from over 500 day ticket carp lakes with our comprehensive UK guide
---
John's presentation over the silt/leaf bottom was obviously working, so he put his rod back on the spot. It wasn't long before it was away again and another mirror fell victim to his tactics.
Knowing that his choice of CC Moore Pacific Tuna was the correct one, John returned his rig to the willow tree and received two more takes before the end of his session.
John finished in style with fish of 12lb, 19lb, 21lb 4oz and 22lb and, as you can see from the photos, all of them were in superb condition and displaying some beautiful winter colours.
Get Your Captures Featured
Would YOU like to have your captures featured on Carp Smart? Regardless of size, we are happy to feature captures from anglers all around the world. You can submit your captures here.