Whether it is for a short session or a long-term campaign, selecting a company whose bait products will give you confidence every time you are out on the bank can be vital.
With many companies now producing boilies, pellets, liquids etc on behalf of others, the barriers to entry are quite low when it comes to embarking on a bait-making business venture. Therefore, I personally feel that it is of the utmost importance to ensure that the bait we use to entice our quarry is providing the nutrients that they require to remain healthy and fit enough to fight another day.
Which Are The Best Boilies For Carp Fishing?
With that in mind, I decided to create a list of the bait companies that myself and the Carp Smart team have used personally and that we feel strive to develop baits that not only catch fish, but also provide the necessary nourishment that we touched on above.
In alphabetical order, let's take a look at the best bait manufacturers and their products.
Active Bait Solutions
Founded by Geoff Bowers in 2003, Active Bait Solutions has been supplying baits commercially and to individual anglers ever since.
It doesn't take long for new flavours from Active Bait Solutions to gain popularity, so you will hear equal praise for their classics like Plan B and GNZ alongside their more recent additions such as 2 T-B and Hydra K.
My personal favourite is Plan B, though I am not sure if that is because I think it is the most effective, or because it smells absolutely amazing! It is a nut base mix, but as soon as you open the bag, the rich aroma of chocolate hits you and will probably make you want to eat it!
A wide range of baits are available, including fish, milk and nut-based boilies, as well as a diverse selection of pop-ups, balanced baits, glugs, pellets and stick mixes.

Price: From £7.00 per kg
Delivery: From £5.00
Editor's Pick: Plan B
Range: Freezer baits and shelf-life
How To Order: Visit Active Bait Solutions
Baitworks
Mark Bryant has been making his own fishing baits at home since the age of 8, and it was this interest from a young age that eventually led to the creation of Baitworks as we know it today.
Atlantic Heat, Royal Marine, Monster Red and Creamino make up the range of boilies that have put Baitworks on the map as one of the finest suppliers in the business, though it is their range of fluoro pop ups that arguably grab the most headlines.
Atlantic Heat gets the nod from me as a feed bait, but it is the Scent From Heaven pop-ups that I talk about the most! If you don't believe me, open up a tub of these strongly scented hook baits in front of someone who has never smelt them and see what their reaction is! (If you want a different reaction altogether, you could always open up a tub of the Scent From Hell pop-ups instead!)
Baitworks also offer plenty of liquids and additives if you wish to boost the attraction levels even further, though their boilies, pop-ups and wafters are absolutely devastating as standard. If you prefer to "try before you buy", a sample pack can be purchased for just £1 (including postage!)

Price: From £6.00 per kg
Delivery: From £4.95
Editor's Pick: Atlantic Heat/Scent From Heaven
Range: Freezer baits and shelf-life
How To Order: Visit Baitworks
CC Moore
CC Moore started life in the animal feed industry in 1958, though it was their foray into the world of fishing baits that thrust them firmly into the limelight of the carp angling fraternity.
I regularly try my luck at Todber Manor Fisheries and anyone who has fished there will know that Pacific Tuna and Live System boilies are among the go-to baits for any of the lakes on the complex.
Odyssey XXX is a bait that is often overlooked by some anglers, though it has certainly stood the test of time. This fishmeal is a personal favourite of mine and was around at the turn of the century (at the time, I believe it was called "Obsession"). It has accounted for many captures on difficult waters domestically (and on the continent) and can sometimes give you an edge over anglers who insist on using the Pacific Tuna or Live System baits.
When it comes to hook baits, Northern Specials are among the most revered of all time. Available in a wide range of colours, including pink, yellow, orange and white, these fantastic fluoros could well be the ultimate edge when fishing singles.
For each of their three main baits, CC Moore produces a matching range of hook baits and liquids to enable each angler to add that little something extra.
Price: From £6.20 per kg
Delivery: From £4.75
Editor's Pick: Odyssey XXX/Northern Specials
Range: Freezer baits and shelf-life
How To Order: Visit CC Moore
Cherry Carp
Having broken away from Solar Tackle in 2016, Cherry Carp has gone on to establish itself as one of the major players of the bait-making industry in a very short space of time.
With plenty of contacts and experience in the industry, Cherry Carp hit the ground running and quickly started supplying high-quality bait and terminal tackle to their customers at a very reasonable price.
It is these reasonable prices that have led to Cherry Carp receiving some unfair criticism from certain areas of the carp fishing realm, who seem to think that inflated prices are the norm and anything less must indicate poor quality.
The baits supplied by Cherry Carp are anything but poor quality, with every single ingredient used in the creation of TS1, TS2, KMT, Pokernut and Meatymite boilies listed on their website (How's that for transparency?!)
Pokernut is my go-to bait from the Cherry Carp range, which is quite surprising considering that I absolutely hate coconut! However, the results speak for themselves, and there is no denying that this is a fantastic, year-round big-fish bait.
When placing an order with Cherry Carp, there is a "Secret Squirrel" option that can be selected. This allows you to have your invoice replaced by a "Competition Winner" slip, meaning you can order as much bait and terminal tackle as you like and not get it in the ear from your better half!
With pop ups, wafters, hard hookers, pellets, liquids and glugs available to complement the entire range, Cherry Carp really is a well-priced, one-stop-shop for every carp angler.
Price: From £5.50 per kg
Delivery: From £8.75
Editor's Pick: Pokernut
Range: Freezer baits and shelf-life
How To Order: Visit Cherry Carp
---
Carp Lakes Near Me
Find the best lakes in your region and choose from over 500 day ticket carp lakes with our comprehensive UK guide
---
Crafty Catcher
Having been in business since 1984, it is safe to say that Crafty Catcher knows a thing or two about creating a winning formula when it comes to boilies.
While certain bait companies prefer to minimise the number of flavours they produce, Crafty Catcher have one of the most extensive ranges on the market. Their "Big Hit" range of boilies includes flavours such as Fresh Pineapple, Strawberry Cream, Tutti Frutti, Chocolate & Vanilla, Hemp & Sweetcorn and Coconut & Maple Cream while their "Fast Food" offerings includes Scopex & Squid, Coconut & GLM, Strawberry & Krill, Tutti & Shrimp and Crab Meat & Sea Salt.
If you are still struggling to find something that will tickle the taste buds of the carp, then Crafty Catcher's "Retro Range" boasts some of their timeless classics, such as King Prawn, Peanut Pro, Nectar Plus and my personal favourite, Carribean Cocktail.
In addition to the above, Crafty Catcher also complement their boilie range with a plethora of hook baits, particles, liquids, boosters and glugs and, if that wasn't enough, all of their products are manufactured here in the UK at their state-of-the-art factory in Suffolk.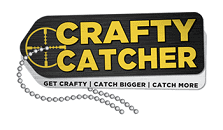 Price: From £6.99 per kg
Delivery charge: Varies (Depending on stockist)
Editor's Pick: Caribbean Cocktail
Range: Freezer baits and shelf-life
How To Order: Visit Crafty Catcher
DNA Baits
One of the more recent additions to the bait making industry, DNA Baits has made massive strides since its formation in 2007.
Their baits have accounted for many personal-best captures in the UK and on the continent, with some flavours gaining cult-like status among their loyal followers.
Having created three fishmeal baits in the form of S7, The Switch and SLK, DNA Baits eventually caved in to the requests for a birdfood bait and released the legendary Nutta-S.
Having used the entire range from DNA Baits at some point, I can safely say that it is the S7 that always persuades me to place an order. The blend of spices and salt, coupled with the dense krill meal makes this a very similar bait to Atlantic Heat from Baitworks.
Each of the DNA Baits range of boilies has an array of support from well-crafted hook baits and pastes, to attraction-emitting glugs and liquids.
Price: From £5.95 per kg
Delivery charge: From £7.50
Editor's Pick: S7
Range: Freezer baits and shelf-life
How To Order: Visit DNA Baits
Trending: The best particles for carp fishing (and step-by-step guide of how to prepare them)
Dynamite Baits
Firm favourites on the bait scene, Dynamite Baits started supplying carp and coarse anglers in the 1990s.
With a huge range of boilies to choose from, you can be forgiven for being overwhelmed when needing to make a selection.
The CarpTec range includes many classic flavours, with Pineapple & Banana, Tutti Frutti and Garlic & Cheese among the favourites. In the Big Fish range, you will find quintessential offerings such as Hot Fish & GLM, Robin Red, Marine Halibut and Mulberry Plum.
Monster Tiger Nut, The Crave, The Source and Complex-T are arguably the most widely recognised boilies in the entire range and have all accounted for record-breaking captures. Although the original Monster Tiger Nut was always my preference, I have switched allegiance in recent years to the Red Amo version. I feel that the added fruity tweak (coupled with the colour change) can give the extra edge that can sometimes prove to be vital.
In addition to the vast range of boilies, Dynamite Baits also supply hook baits, particles, pellets, liquids, glugs and groundbait, all produced at their factory in Nottinghamshire.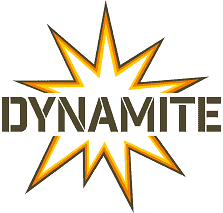 Price: From £8.00 per kg
Delivery charge: Varies (Depending on stockist)
Editor's Pick: Monster Tiger Nut Red Amo
Range: Freezer baits and shelf-life
How To Order: Visit Dynamite Baits
Essential Baits
Essential Baits is a family-run business that was formed in the 1980s by Mike Willmott.
Widely-recognised as one of the finest bait makers in the industry, Essential Baits pride themselves on the fact that they focus on the quality of their boilies, rather than the quantity.
My choice has always been the Shellfish B5, but this prominent bait is joined in an impressive line-up that also includes Black Snail, Salami Cream and the more recent addition, K5.
The superb boilie range is complemented by matching hook baits, glugs, liquids, pellets and base mixes, but the product that keeps me coming back to Essential Baits time and time again is Thaumatin-B. For those that aren't familiar with it, Thaumatin-B is an extremely sweet liquid that (when added to particle/spod/base mixes) is almost irresistible to carp! Add a couple of millilitres to a tub of tiger nuts and you'll see what I mean!
Price: From £5.95 per kg
Delivery charge: From £5.00
Editor's Pick: Shellfish B5/Thaumatin-B
Range: Freezer baits and shelf-life
How To Order: Visit Essential Baits
Hinders Bait
Hinders Bait has been trading for almost a century and is a family business that is now into the fourth generation.
Since the early 2000s, Hinders have concentrated solely on producing baits and their Tutti Frutti range is a classic that is impossible to ignore! Having said that, the pick of the range for me personally is the Beta'Nana as it has consistently produced results on every lake where I've unleashed it. Nut 365, Mystic Plum and C Food make up the rest of the Hinders boilie range, all of which have tripped up many personal bests throughout the UK and on the continent.
Aside from their boilies, Hinders also supply particles (dry and prepared), pellets, groundbaits and spod mixes, but are perhaps most famous for the release of their revolutionary attractor – Betalin! This super-sweet liquid can transform boilies, particle mixes and pellets, and works a treat when soaking artificial baits such as corn, maggots, zig foam etc.

Price: From £8.00 per kg
Delivery charge: From £3.50 (Free for orders over £30)
Editor's Pick: Beta'Nana
Range: Shelf-life
How To Order: Visit Hinders Baits
---
Popular Carp Fishing Bait Articles:
---
Mad Baits
Another of the more recent additions to the "A List" of bait makers, Mad Baits have made a big impression in a small space of time.
Their fishmeal boilie range consists of Asbo and Pandemic, while Nutz and Wicked Whites cater to anglers looking for a more specific year-round bait.
Some waters that I fish respond really well to Wicked Whites, but if I had to choose a bait from the Mad Baits range that gave me the utmost confidence, it would have to be Pandemic. The high-quality fishmeal and unique blend of spices remind me of Sticky Baits "The Krill", which I think is a compliment as to how highly I regard this bait.
To complete their range, Mad Baits collaborated with Jerry Hammond on their Compulsive collection. This includes pop-ups, wafters, bait sprays and powders, all designed to give you that extra edge.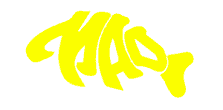 Price: From £5.50 per kg
Delivery charge: From £7.50
Editor's Pick: Pandemic
Range: Freezer baits and shelf-life
How To Order: Visit Mad Baits
Mainline Baits
If you asked a group of carp anglers to name the most well-known boilie manufacturers, I am almost certain that Mainline Baits would be mentioned in the conversation. Furthermore, if you asked a group of carp anglers to name the most successful boilie of all-time, I would put my money on Mainline's Cell being the winner.
In their range of shelf-life "High Impact" boilies, Mainline have released some timeless classics, including Diamond Whites, Essential IB and my preferred pick Banoffee, while their range of freezer baits includes the aforementioned Cell, alongside Hybrid, Activ-8, Essential Cell and their more recent game changer, The Link.
The entire range has been developed with matching hook baits, pastes, glugs and powders available, with certain lines also boasting matching particle products.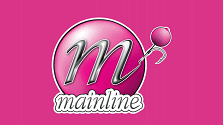 Price: £10.00 per kg
Delivery charge: Varies (Depending on stockist)
Editor's Pick: Banoffee
Range: Freezer baits and shelf-life
How To Order: Visit Mainline Baits
Mistral Baits
Alan Parbery formed Mistral Baits in 1988 with the intention of supplying bait in the UK at affordable prices. The fact that Mistral Baits is still going strong more than 30 years later tells you all that you need to know.
Some flavours have come and gone over the years, but you can rest assured that their current range only includes classics that have stood the test of time, or new innovations that have proved to be successful in testing.
In the "Instant" range of boilies, you will find staple flavours such as Scopex, Red Aggressor, Banana & Toffee and Coconut Ice, while the "Specialist" range of big-fish boilies includes my personal favourite Atlantic Crab, alongside CM1, Belachan Shrimp and Rosehip Isotonic (which has become so popular over the last 25+ years that it now has its own off-shoot range of boilies in different colour and flavour combinations).
As expected, a full range of hook baits, liquids, powders and ground baits are available, along with a well-styled selection of clothing.
Price: £7.99 per kg
Delivery charge: From £8.00 (Free for orders over £50)
Editor's Pick: Atlantic Crab/Rosehip Isotonic
Range: Freezer baits and shelf-life
How To Order: Visit Mistral Baits
Related: The best baits for carp fishing (some of these may surprise you!)
Nash Bait
When discussing names who have done a lot to shape carp fishing as we know it today, Kevin Nash will never be far from the top of the pile.
Happy Hooker Tackle was born in 1978, before changing its name to Kevin Nash Tackle in 1984 (Was the name Happy Hooker selected on purpose, or just an oversight?!) The final rebrand came in 2004 when it became the tackle and bait juggernaut that we know today – Nash Tackle.
Nash Bait are among the most active in the bait making business, rolling 3,000kg of boilies per day! Among those that come off the busy production line are Citruz, Candy Nut Crush and Monster Crab, while my personal choice (along with many thousands of other anglers around the world) is the record-breaking Scopex Squid.
Liquids, powders, groundbaits and pellets are all available, in addition to a matching range of hook baits.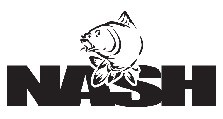 Price: From £8.00 per kg
Delivery charge: Varies (Depending on stockist)
Editor's Pick: Scopex Squid (obviously!)
Range: Freezer baits and shelf-life
How To Order: Visit Nash Bait
Nutrabaits
Another bait making stalwart that has stood the test of time, Nutrabaits was formed in 1986.
One of only a few companies that list everything that go into their boilies, Nutrabaits has been built on the use of quality ingredients and being transparent with its customers.
Selecting a favourite from the Nutrabaits "menu" is no easy task. In the winter months, the Gold boilies are among the most consistent on the market, while during the warmer parts of the year the Krill & Cranberry+ range puts more big fish on the bank than many others. Arguably their most sought-after bait is Trigga, a highly-digestible fishmeal bait that is absolutely jam-packed full of protein.
Other proven flavours include Chilli Crab, Tecni-Spice, Pineapple & Banana and Cream Cajouser, with matching hook baits, pellets, oils and sprays for each of the range.
Price: From £9.00 per kg
Delivery charge: From £6.99
Editor's Pick: Krill & Cranberry+/Gold
Range: Freezer baits and shelf-life
How To Order: Visit Nutrabaits
Premier Baits
Another company that joined the world of bait-making in 1986 is Premier Baits. Initially, they only supplied base mixes, flavours and oils to anglers wishing to make their own baits, before starting to roll baits for customers almost 10 years later.
Although many companies offer a custom bait-making service, I haven't come across one that makes it as user-friendly as Premier Baits! A simple step-by-step guide navigates you through the selection process where you choose your preferred base mix, flavours, oils and additives, before finally determining the required quantity, size and deciding whether you prefer a freezer bait or shelf-life boilie.
Premier Baits range of commercially available boilies is quite extensive, with the Aminos + Tuna & Garlic being a favourite with myself and many other anglers around the world. The fishmeal base mix combined with tuna & sardine and garlic essential oils makes this into an irresistible bait that is extremely effective (and extremely pungent!) The Pro Fruit range is also extremely popular and is one of the best-selling boilies that Premier Baits produce, with special mentions also reserved for their Matrix, Spiced Citrus and Tun Up offerings.
The expected range of matching products are available for all of the ready-made baits, while hook baits can also be created for any custom orders.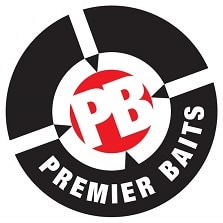 Price: From £5.80 per kg (minimum order 5kg)
Delivery charge: From £9.00
Editor's Pick: Aminos + Tuna & Garlic
Range: Freezer baits and shelf-life
How To Order: Visit Premier Baits
Sticky Baits
Although they may not have been around for as long as some of their main competitors, Sticky Baits clearly mean business. In a relatively short space of time, they have established themselves as one of the finest bait makers on the market by supplying products that are renowned within the carp fishing fraternity.
The Krill needs no introduction and is arguably the most well-known fishmeal bait currently on the market. Its reputation has been further enhanced by the more recent addition – The Krill Active. While many companies stuff their boilies full of synthetic powders, Sticky Baits "The Krill" is made with real krill!
Elsewhere on the Sticky Baits menu is another epic fishmeal bait in the form of Bloodworm. Again, high levels of real bloodworm are included in the making of this boilie, ensuring that this deep-red coloured morsel is attractive to carp year-round.
The Sticky Baits range doesn't stop there, and although I am sure that the Manilla range doesn't require an introduction, it would be a crime to not say a few words about it! This all-season birdfood boilie is one of the most famous to ever hit the market and, as well as being packed with protein, also boasts one of the nicest vanilla flavour profiles in the history of carp fishing!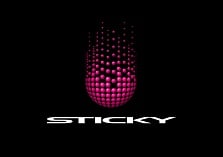 Price: From £8.00 per kg
Delivery charge: Varies (Depending on stockist)
Editor's Pick: The Krill Active
Range: Freezer baits and shelf-life
How To Order: Visit Sticky Baits
Urban Bait
Terry Dempsey has been making bait for more than 40 years and was among the original pioneers of the commercial bait-making industry as we know it today. Under his Urban Bait banner, he has developed some of the most prolific carp baits to ever reach the shelves.
Among those prolific baits are boilie flavours such as Red & Spicy Fish, Tuna & Garlic and one of my all-time favourites, Nutcracker. As the name suggests, this is a nut meal based bait with plenty of protein, making it easily digestible and one that simply oozes attraction and works at any time of the year.
The Pink Himalayan Salt range of boilies are also rather special so, if you haven't already, you should try them at your earliest convenience!
A selection of hook baits, glugs, stick mixes and pellets complete the matching bait range.

Price: From £8.00 per kg
Delivery charge: From £5.50
Editor's Pick: Nutcracker
Range: Freezer baits and shelf-life
How To Order: Visit Urban Bait
Conclusion
I believe that this is the most comprehensive list of the best carp bait companies on the internet and hope that my research will help make your decision a little easier when it comes to selecting a manufacturer that will make you feel confident with each cast.
Each of the manufacturers listed above produce boilies, pellets, liquids and glugs of the highest quality, and you can be sure that the ingredients used will certainly not bring any harm to our beloved quarry.
I will continue to update this article as and when myself and the rest of the Carp Smart team try baits from different companies, and if you feel that there is a bait company out there that deserves a mention, please let me know in the comments.