Acorn Carp Fishery is one of the most popular venues in Somerset. With several competitors in the immediate vicinity, it is widely regarded as the premier carp venue in the area.
With carp fishing increasing in popularity all the time, lakes are becoming busier, which leads to some fisheries becoming fully booked weeks, or even months, in advance.
Having last fished here in 2016, I thought it was about time I visited again to see what changes have been made and how the fishery has progressed.
Acorn Carp Fishery
Quick Look
Acorn Carp Fishery is an excellent choice for anglers who are looking to catch specimen carp in the Somerset region. With 25% of the stock weighing in excess of 20lb and several that have passed the 30lb barrier, there is a chance of a session to remember.
Stock Level

Peg Spacing

Facilities

Cleanliness
Pros
Good stock levels Decent facilities Option to have a peg with a hut
Cons
Peg positioning could be better Close to the motorway Static start/finish times
Directions To Acorn Carp Fishery
Acorn Carp Fishery is located in Kingston Seymour, very near to the village of Yatton and just 4 miles from the seaside town of Clevedon. Accessing the fishery is very easy due to it being positioned within close proximity of the M5, although this can cause some disturbance for anglers fishing on the west bank, which is within 200m of the busy motorway.
With it being a requirement that all fishing is booked in advance, you simply need to stop in at reception upon arrival to let the owners know that you have arrived and to dip your nets, mats and slings.
Acorn Carp Fishery At A Glance
Acorn Carp Fishery is approximately 3.5 acres in size and is almost square in shape. There is one main island in the centre of the lake, with a smaller island on either side.
A total of 15 pegs are available, 7 of which have purpose built, twin-sized huts in them. Each peg has access to the main island and margin areas, with certain pegs having access to the smaller islands, too.
While some slightly shallower areas do exist, the lake maintains a relatively consistent depth of around 6ft throughout. The bottom is predominantly clay, with some silt and gravel patches to be found in most pegs.
The majority of the pegs have a concrete platform to fish from, with grass areas further back that enable bank sticks to be inserted.
Stock Levels And Biggest Carp
Acorn Carp Fishery is stocked with approximately 400 carp, with 100 of them believed to have exceeded the 20lb barrier.
The smaller fish are removed every year, meaning that the average size carp in this lake is mid double-figures.
On my most recent visit, several anglers complained that they were being plagued by small carp that weighed around 8oz, and I too managed to hook one on a snowman presentation. The lake owner advised that these smaller fish literally "slipped through the net" and would be removed this coming winter.
Trending: We think that these are some of the best shelf-life boilies on the market? What brand do you use?
Popular Pegs
The pegs on the west and north banks tend to get booked up first, though the carp show themselves in each of the pegs throughout the day and can even be seen circling the island on occasions.
The pegs which have huts are also snapped up quite quickly, and even though the use of them does incur a small, additional charge, many anglers prefer to pay the extra fee and not have to carry their bivvy.
As well as having access to the main island, pegs 1, 7, 8, 9 and 15 all have access to the smaller islands, making them popular with visiting anglers.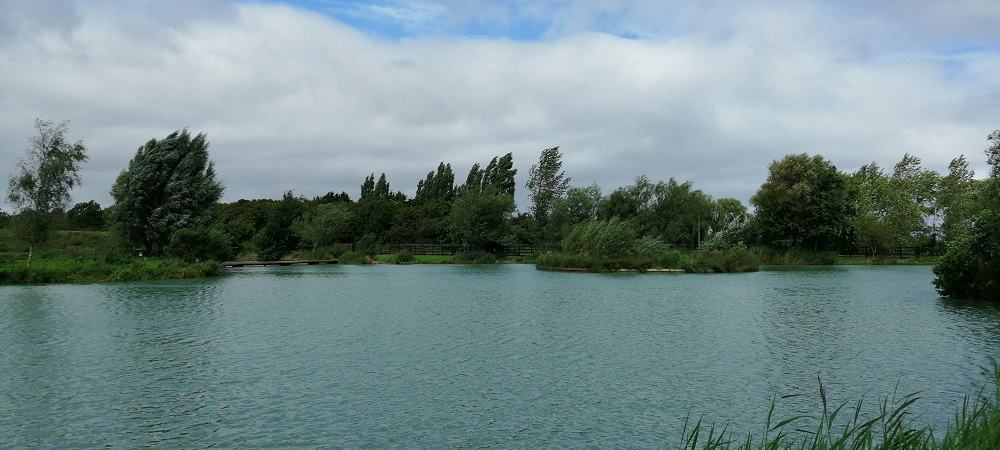 Successful Baits At Acorn Carp Fishery
The bait rules are quite strict at Acorn Carp Fishery, with a ban on all imitation baits and particles.
Pellets can be used, but only when offered as a hook bait or in a PVA bag, while boilies can be used as a hook bait or for spodding out freebies. Sweetcorn can also be used, but only when bought from the on-site shop.
Tactics wise, many of the regular anglers advised me that fishing for a bite at a time with a small solid bag was the way forward, and it did the trick for me in the form of this beautiful common that took the scales round to 21lb 9oz.
Facilities
There are toilet, shower and hand-washing facilities directly behind peg 4, and although they looked like they hadn't been cleaned for a while prior to my visit, they are still better than what you come across on many fisheries nowadays.
However, if you venture down to the main reception area, you will find the tackle shop and some far superior toilet and shower facilities.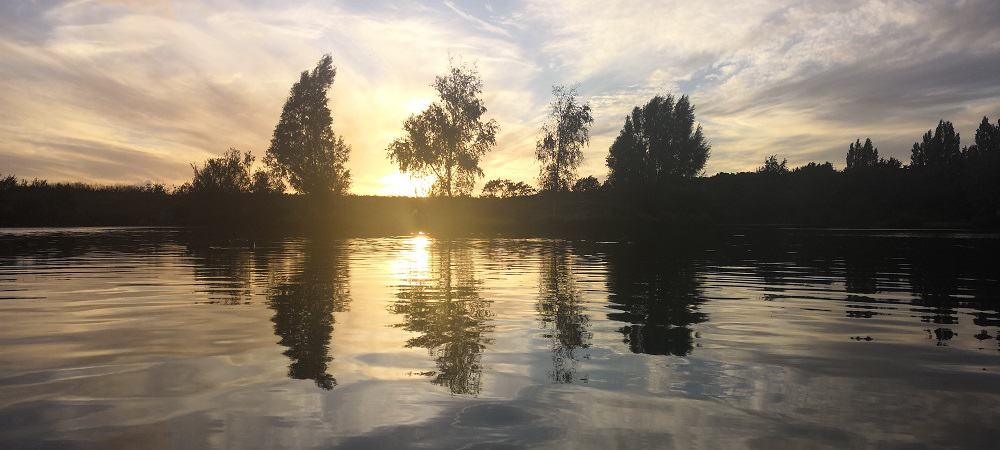 Car Park
The car park is situated just beyond the reception area, with a gravel track running around the perimeter of the lake, enabling anglers to load and unload all of their gear directly at their peg. Once loading/unloading has finished, anglers must return their vehicles to the car park, which is locked from 7pm until 7am for additional security.
Popular: Have you ever had a fishing session interrupted by crayfish? These are the best ways to avoid getting pinched
Ticket Price
Day tickets are valid from 7am-7pm and are priced at £15. 24 hour sessions commence at 7am or 7pm and are priced at £25 for anglers using 2 rods in a bivvy-only peg.
If anglers wish to use a 3rd rod, there is an additional charge of £5 per 24 hour period, while anglers wishing to fish from a peg with a hut will also be charged £5 extra per 24 hour period.
Discounts are available for sessions in excess of 24 hours, while exclusive lake bookings are also possible.
Conclusion
Acorn Carp Fishery is one of the premier specimen carp venues in Somerset, and rightly so as it is home to some pristine carp and is well-managed.
The positioning of the pegs means that boundaries could come into dispute, but as long as anglers are courteous to each other, this shouldn't cause too much of an issue.
Have you ever fished at Acorn Carp Fishery? If you have, what was your session like? Please let me know in the comments.