A jewel in the crown of the west country, Wiltshire is nearly as famous for its carp fishing as it is for being home to Stonehenge. (Ok, I just made that bit up, but it does boast some amazing fisheries!)
Nestled away amongst the beautiful countryside are some fantastic carp fishing venues that offer the chance to catch some of the biggest fish in the region.
There is no favouritism here, just a list of some of the finest carp fisheries that Wiltshire has to offer, in alphabetical order.
Aspen Lake Fishery (Swindon)
Aspen Lake Fishery is located in Ashton Keynes, approximately 12 miles from Swindon.
Originally a 23 acre former gravel pit, the introduction of a 10 acre island in the centre of the lake has reduced the fishable area and added some nice features.
Although there are other species present in this lake (including our old friend Mr Bream) the mirror carp record is just ounces away from 40lbs and there are common carp approaching the mid 30lb bracket. The total carp stock is believed to be in excess of 150.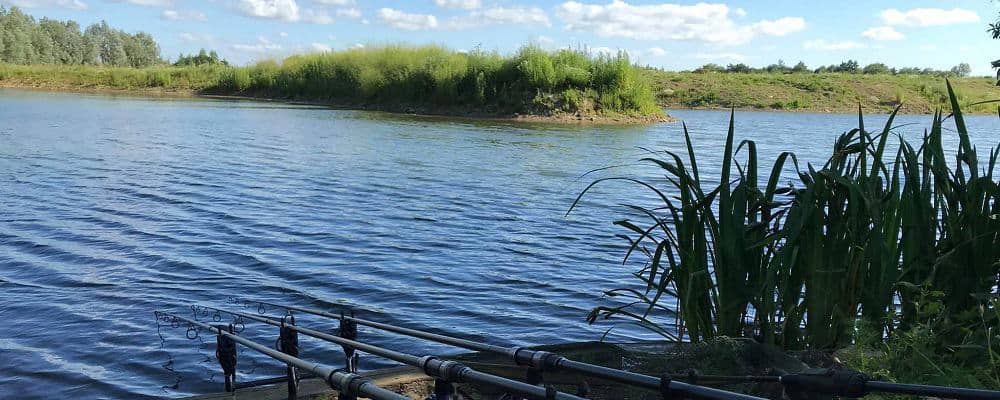 The lake has an otter fence around the perimeter and there are toilets on-site as well as a secure car park.
While Aspen Lake Fishery is a day ticket water, you must pay a one-time fee of £25 on your first visit in order to fish there. This payment is to cover their third-party insurance costs so, although it may be a deal-breaker for some anglers, it is reassuring to know that this Wiltshire fishery is doing everything correctly and putting the necessary policies in place.
Once the one-time fee has been paid, a day ticket is available for £12 (maximum of 2 rods) or a 24 hour ticket (maximum of 3 rods) is available for £25.
The alternative option here is to pay an annual fee of £300 which covers the third-party insurance costs and allows unlimited fishing (including nights) and the use of 3 rods.
Aspen Lake Fishery At A Glance:
Blackland Lakes (Calne)
Blackland Lakes is located in Blackland, around 9 miles from Calne.
The Blacklands Lakes complex is primarily a campsite that also features 2 lakes. Stan's Lake is the smallest and contains a range of coarse fish. The biggest lake is called Heron Lake and this is where the larger residents live.
Heron Lake may only be 1 acre in size but it benefits from deeper water levels that vary between 4ft to 12ft. The lake record carp is in excess of 25lb.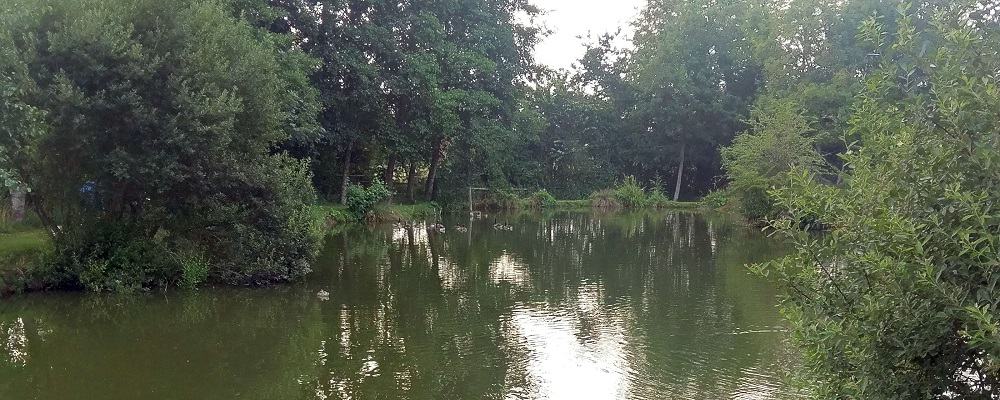 While the carp here at this north-west Wiltshire fishery might not be breaking records any time soon, they are of the highest quality as they have been supplied by renowned fish farmer Tony Campbell.
As the lakes are situated next to the campsite, full use of the toilet and shower facilities is extended to anglers. Both the campsite and lakes are monitored by 24 hour CCTV.
Day tickets are valid from 8am-8pm and are priced at £10. A 24 hour ticket costs £20 and must be booked in advance. There are discounts available if you decide to bring family or friends with you for a camping break.
Blackland Lakes At A Glance:
Popular: If you like carp fishing in Wiltshire, why not travel a bit further afield and check out the best day ticket carp fishing lakes in Dorset?
Islands Carp Fishery (Warminster)
Islands Carp Fishery is located in Mere, approximately 13 miles from Warminster.
Having only been excavated in 2010, this lake has developed fantastically in such a short space of time. An abundance of trees, shrubs and plants are present at the venue and give a real feeling of maturity, as well as plenty of cover for the broad variety of wildlife.
There are around 400 carp present in the depths of this 4.5 acre lake, giving a generous average of almost 100 carp per acre of water. It is estimated that close to 100 of the carp have crossed the magical 20lb barrier.
If you are interested to learn more, why not read our in-depth review of Islands Carp Fishery?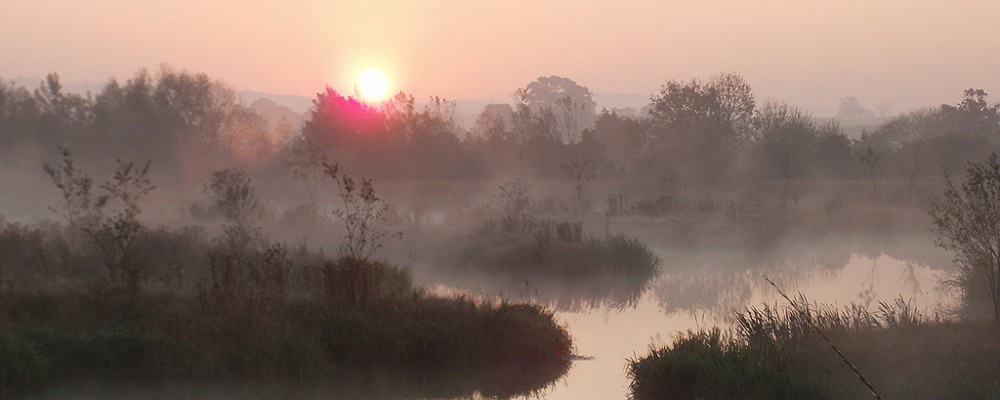 There are 12 pegs on this lake and the strategic positioning of the islands means that each peg has its own area of water in which to fish. Many features exist including lily pads, reeds and islands (obviously!) in addition to deep holes and gravel bars. Depths reach around 8ft.
The lake record is already in excess of 30lbs and they are growing fast in this lake, so I imagine it won't be too long before one of these beautiful fish breaks the 40lb barrier.
Day tickets start from £14 and 24 hours is priced at £24. This south-west Wiltshire lake can also be booked exclusively for 1, 2, 3 or 4 days.
Islands Carp Fishery At A Glance:
Ivy House Lakes (Royal Wootton Bassett)
Ivy House Lakes is located in Grittenham, around 2 miles from Royal Wootton Bassett.
There are 6 lakes in total on the Ivy House Lakes complex, with 2 of the lakes being aimed at carp anglers.
Willow Lake is a 3.5 acre runs water which guarantees a bend in the rod with some fish approaching the 20lb mark, while the Specimen Lake is 1 acre in size, has 7 pegs and 1 island. While it may not be the biggest lake you will ever fish, it does offer the opportunity to fish for one of several fish that are approaching 30lb in weight.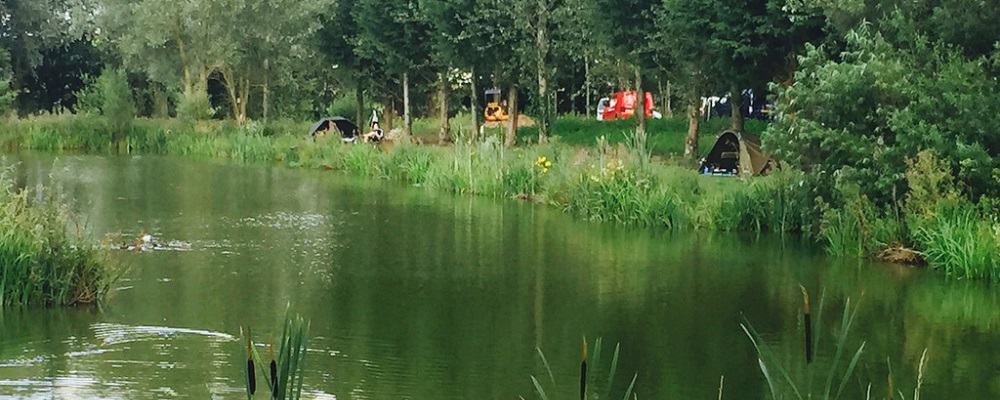 Situated on this north Wiltshire complex is a cafe that serves food between 8am-10am (only on match days) and a tackle and bait shop that is open every day from 8am-5pm and stocks several boilie brands as well as some terminal tackle items.
A day ticket costs £10 and is valid for a maximum of 8 hours. A 24 hour ticket costs £22 and is valid from 4pm on the day of arrival until 4pm the following day. The Ivy House Lakes complex is limited to 2 rods per angler.
Ivy House Lakes At A Glance:
Trending: Do you prefer to use shelf life or frozen boilies? We think these are some of the best shelf life boilie flavours
Olivemead Lake (Chippenham)
Olivemead Lake is located in Dauntsey, approximately 9 miles from Chippenham.
I don't think that there are many lakes in the country, let alone the south-west that boasts a stock of carp quite like Olivemead.
At approximately 3 acres in size and with only 5 pegs, the lake is home to:
100+ carp over 20lb
40+ carp over 30lb
9 carp over 40lb
The lake varies in depth from 3ft to approximately 10ft and has a host of features including gravel bars, lily pads, reeds, deep holes and troughs where some of the "hippos" of the lake reside.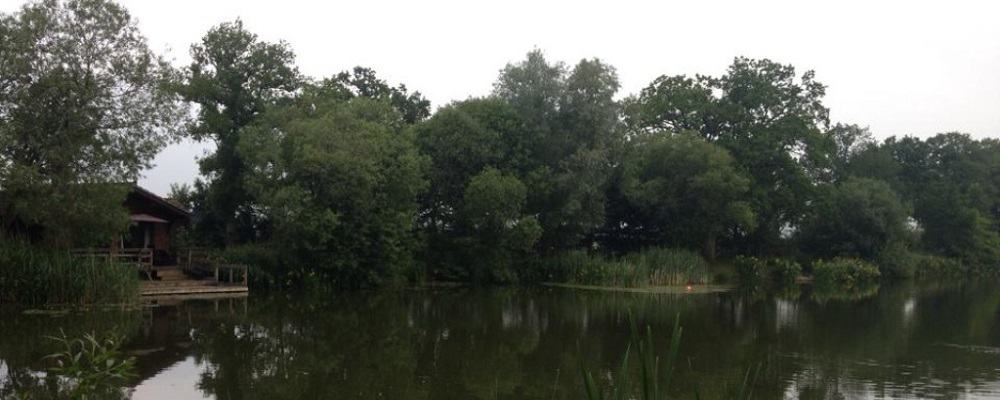 Olivemead lake is aimed more at carp fishing holidays and mini-breaks. From the 5 pegs on the lake, 3 have purpose-built lodges which leave only 2 pegs for anglers who prefer to bivvy up.
With the M4 motorway around 100m from this lake, there can be some noise, but I doubt that will put you off enjoying this fantastic north-west Wiltshire lake and all that it has to offer.
Minimum bookings for Olivemead Lake are for 48 hours with prices starting from £80. The lake can be booked exclusively for £1850 per week (up to 6 anglers) and includes a free bait/dip combo.
Olivemead Lake At A Glance:
Rushy Lane Fisheries (Bradford-On-Avon)
Rushy Lane Fisheries are located in Bradford Leigh, around 2 miles from Bradford-On-Avon.
There are 3 lakes on the Rushy Lane Fisheries complex. Lake 3 and Lake 4 both have carp to 20lb and are also stocked with silver fish. Lake 5 is the specimen lake and holds the larger carp to a lake record of 32lb.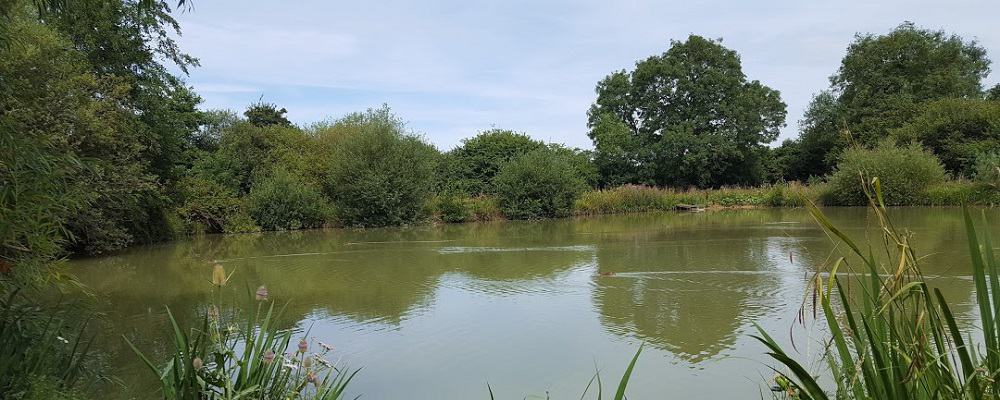 Boilies, nuts and peas are all banned at Rushy Lane Fishery. Permitted baits include pellets, luncheon meat, sweetcorn, worm and maggots.
Night fishing is not allowed on any of the lakes and Lake 3 and Lake 4 restrict anglers to fishing with 2 rods. Lake 5 allows a maximum of 3 rods and a day ticket costs £14.
Rushy Lane Fisheries At A Glance:
Popular: Do you fish for carp elsewhere in the region? Why not take a look at some of the best day ticket carp fishing lakes in Somerset?
Shearwater Lake (Warminster)
Shearwater Lake is located in Crockerton, approximately 3 miles from Warminster.
When conditions are right, Shearwater Lake can be considered a runs water with many people banking a carp every hour that they spend at the lake. At other times it can prove to be a lot more difficult, but some anglers credit this to the fact that that it is 36 acres in size and sometimes you just aren't on the fish (maybe time to put your watercraft skills to good use?!)
The depth varies drastically with around 20ft of water near the dam and 3ft-5ft in the shallows, so that needs to be taken into account when considering best tactics.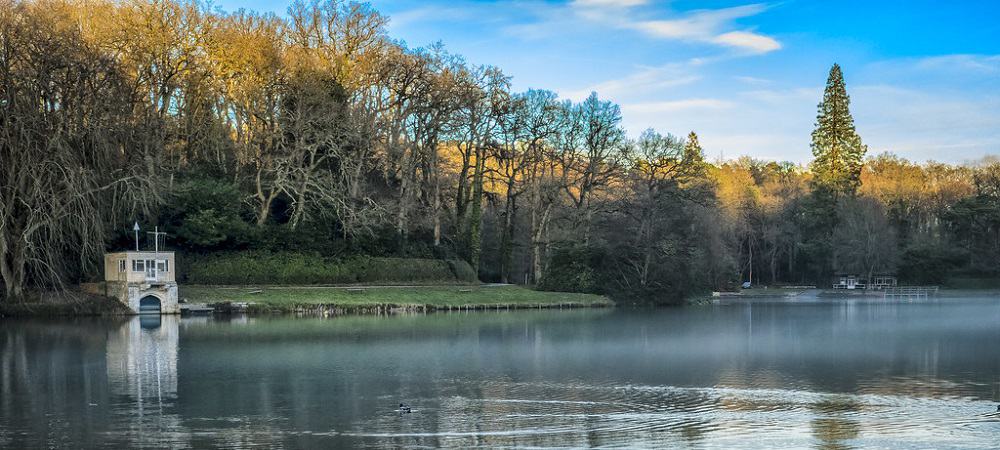 The lake record at Shearwater is a topic that is guaranteed to cause a debate. While many of the regulars will claim that the lake record is in the upper 20lb bracket, there is talk of some low 30lb carp gracing the bank in years gone by. Regardless of the exact record weight, there is definitely a good head of 20lb+ fish in there.
In addition to the main Shearwater Lake, there is also Little Shearwater to consider. While Little Shearwater has never been as prolific as the main lake, it still produces carp to over 20lb, including some lovely looking ghosties.
Day tickets for both of these south-west Wiltshire lakes start at £12 and a 24 hour ticket costs £24.
Shearwater Lake At A Glance:
Woodside Lakes (Devizes)
Woodside Lakes is located in Patney, around 7 miles from Devizes.
There is a match/coarse lake and a specimen lake on this complex, with both of these relatively new lakes being spring fed.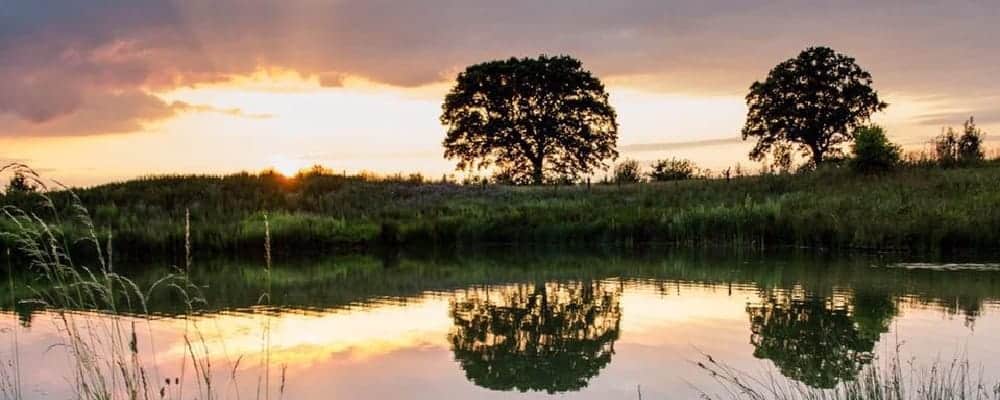 The specimen lake is around 3 acres in size and has a good stock of carp that are growing well, with the lake record being increased regularly and currently standing in excess of 25lb.
Night fishing is possible on this central Wiltshire venue, but must be arranged in advance with the owner. Day tickets start from £7.50 (2 rods).
Woodside Lakes At A Glance:
Conclusion
Wiltshire boasts some of the most beautiful countryside in the South West region and it is lucky for us carp anglers that many of the lakes listed above are right in the middle of it.
Regardless of whether you are looking to bank a big personal best or just put a bend in the rod at a runs water, you should find what you are looking for here.
Do you ever fish any of the lakes listed here? If so, I'd love to hear from you, so please let me know how you got on in the comments.