Home to arguably the finest university in the world, Oxfordshire also boasts some of the best day ticket carp fishing lakes in the UK.
In this article, we will provide essential information about the following venues:
Chad Lakes
Clattercote Reservoir
Fernhill Farm Fishery
Linear Fisheries
Lodge Farm Fishery
Milton Pools Fishery
Orchid Lakes
Pimlico Farm Fishery
Upper Farm Fishery
Without further ado, let's take a look at some of the finest specimen carp lakes that Oxfordshire has to offer.
Chad Lakes (Chipping Norton)
Chad Lakes Fishery is located in Bledington, around 8 miles from Chipping Norton.
The Chad Lakes complex consists of 2 lakes. Home Pool is only available for exclusive bookings, while Chad Pool operates as a day ticket venue.
At only 2.5 acres in size, you may think that Chad Pool would become crowded if all of the 12 pegs are occupied. However, the 2 rod limit and strategic positioning of the 2 islands ensures that each angler has their own area of water in which to fish.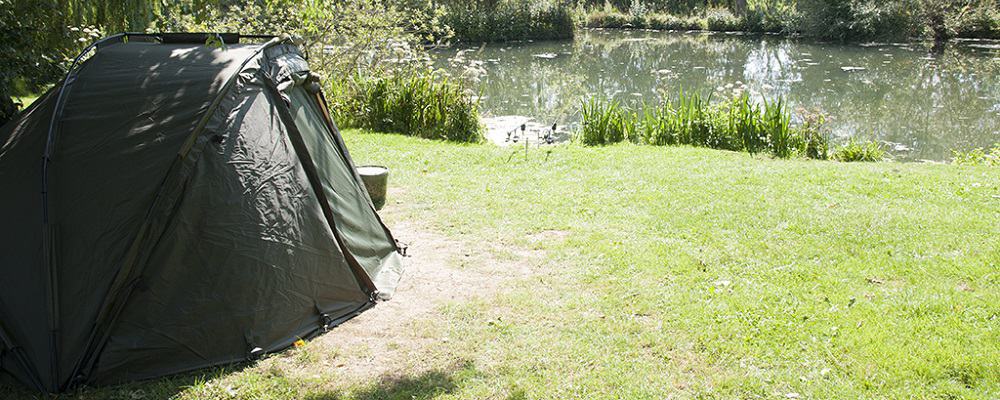 Previously run as a coarse fishery with many different species present, the roach, bream and tench have since been removed, leaving specimen perch and carp as the only residents, with the lake record of the latter currently in the mid-20lb bracket.
The Brook Bank side of the lake has depths that average 4.5ft, with the slightly deeper water (6ft) being on the opposite side, Willow Bank.
A day ticket at this north-west Oxfordshire fishery costs £10 and is valid for fishing between 7am-9pm. Night fishing is allowed but must be arranged in advance with the owners.
Chad Lakes At A Glance:
Clattercote Reservoir (Banbury)
Clattercote Reservoir is located in Claydon, approximately 6 miles from Banbury.
Almost rectangular in shape, Clattercote Reservoir is 21 acres in size and has in excess of 130 pegs lining its banks.
The carp have grown considerably since they were first stocked, with the average size now around the mid-double figure mark and the lake record being in the high-20's/low-30's (different people tend to give different answers when questioned!)
The depth varies massively in this lake, from roughly 25ft near to the dam end to around 5ft at the top end of the lake. The average depth in the middle of the lake is around 12ft, shallowing to an average of 6ft towards the margins.
When choosing a baiting strategy for a session on this lake, anglers should be mindful that in addition to carp, it is also heavily stocked with bream, roach and tench. If you don't wish to be woken up at 4am by a lifeless bream, choose your bait wisely!
Anglers fishing this north Oxfordshire venue must adhere to the 2 rod limit at all times. A day ticket costs £10, while a 24 hour ticket will set you back £20.
Clattercote Reservoir At A Glance:
Fernhill Farm Fishery (Banbury)
Fernhill Farm Fishery is located in Milcombe, around 5 miles from Banbury.
There are 3 lakes on the Fernhill Farm Fishery complex, with the pleasure lake and match lake appealing to anglers who like to target the silver fish.
The specimen lake of this complex is called The Beast, and the name alone immediately stoked my interest.
The Beast is the most mature lake on the complex and its tree-lined banks and feature-filled water screams "carp". Around 2.5 acres in size, there is a good stock of double-figure and 20lb+ fish, with the current lake record standing in excess of 30lb.
Night fishing is available at this north Oxfordshire fishery but must be booked in advance. A day ticket is valid from dawn until dusk and costs £7.
Fernhill Farm Fishery At A Glance:
There are also some great day ticket waters in Berkshire. You can take a look at our recommendations here
Linear Fisheries (Witney)
Linear Fisheries is located in Hardwick, approximately 5 miles from Witney.
Arguably the most famous day ticket carp fishing venue in the UK, Linear Fisheries is so well known that even my mum has heard about it!
The complex has 12 lakes in total:
7 day-ticket carp lakes
3 syndicate carp lakes
2 pleasure/match lakes
The Linear Fisheries complex really needs its own blog post to be able to cover it in the detail that it deserves, so we will just give a general overview here.
All of the lakes on the complex offer the day ticket angler a chance of catching a carp in excess of 30lb, with each one having a carefully monitored stock level that ensures that the fish can thrive in their specific environment.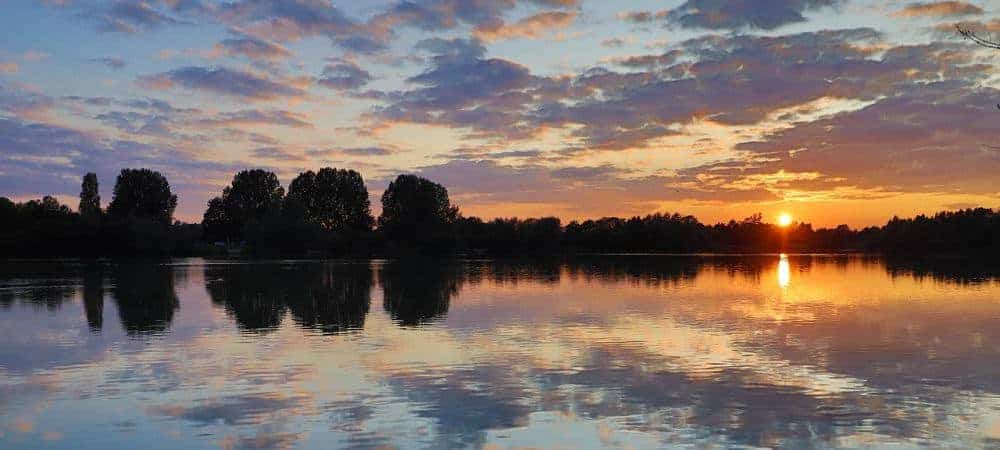 Brasenose One and Brasenose Two lakes are both heavily stocked and anglers looking to put several fish on the bank tend to focus their efforts here. There are close to 2,000 carp in each lake with the record exceeding 40lb on both waters.
Hardwick Lake and Smiths Pool were 2 of the original lakes on the complex that are now joined by a narrow channel. With a stock of over 1,000 carp and a large number of these being in excess of 20lb, multiple catches are possible when you are on the fish. The lake record is over 43lb.
Hunts Corner is a very popular water on the Linear Fisheries complex due to its exclusivity. At 9 acres in size and having only 10 strategically-positioned pegs, each angler has almost an acre of water in which to fish. A stock of 400 carp is present in this lake, of which almost half exceed 20lb. Currently, the lake record stands at just below 40lb, but it won't be long until the magical barrier has been crossed.
Manor Farm Lake is renowned as being the "big fish water" on the Linear Fisheries complex. It is easy to see why, considering there are more than forty different carp that have crossed the magical 30lb barrier in addition to several different 40lb+ fish, topped by a lake record in excess of 48lb.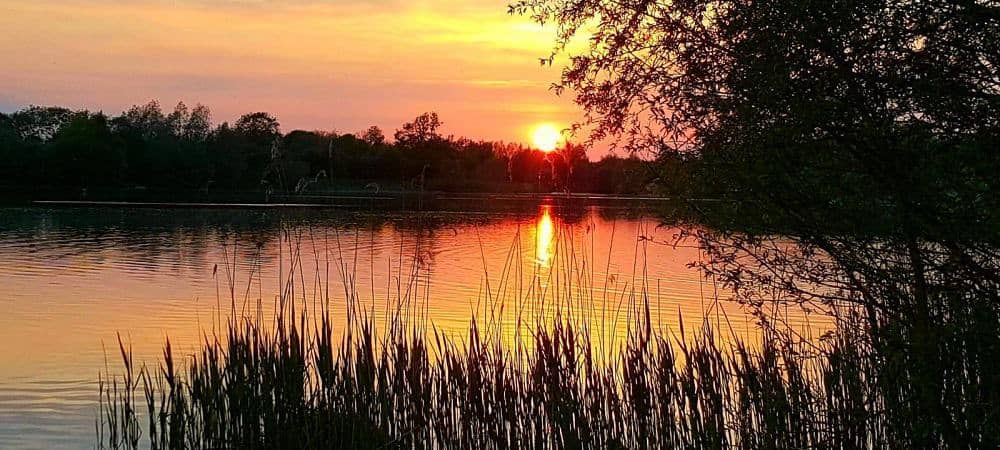 Oxlease Lake is home to the record carp for the whole of the Linear Fisheries complex, so it is an extremely popular water. There are in excess of 1,600 carp lurking in the depths and more than sixty of them will take your scales past the 30lb barrier! The largest mirror carp in the lake weighed in excess of 45lb when captured at its heaviest and the Big Common was just shy of 53lb when it became the venue record.
St Johns Lake is the "go-to" water for a lot of anglers when visiting the Linear Fisheries complex. It holds around 1,000 carp in its 18 acres and a large majority of them are over 20lb in weight. The lake record for both common and mirror carp has crossed the 48lb barrier and the lake is also home to catfish in excess of 90lb. For many anglers, St Johns Lake is the premier day ticket carp lake in the whole of the UK.
To top it all off, Linear Bait and Tackle shop is on-site, stocking a wide range of equipment, accessories and bait. There is also the opportunity to purchase frozen foods, drinks, snacks and toiletries and there is a purpose-built shower and toilet block.
Day tickets at this west Oxfordshire fishery start at £16.50 and 24 hour tickets start at £24 for anglers fishing with 2 rods. There is an additional charge if you want to fish with 3 rods or if you plan to fish Hunts Corner Lake.
Linear Fisheries At A Glance:
Lodge Farm Fishery (Bicester)
Lodge Farm Fishery is located in Fritwell, around 6 miles from Bicester.
There are 2 lakes on this complex and, although the Match Lake is home to some upper-double figure carp, the Specimen Lake is home to the larger residents.
The Specimen Lake is a very mature fishery which has tree-lined banks and 3 islands, despite only being approximately 1 acre in size. Depths range from 5ft near the margins to around 8ft at its deepest points. The lake record is in excess of 25lb.
Night fishing can be arranged in advance while a day ticket costs £5. Each angler is limited to fishing with 2 rods.
Lodge Farm Fishery At A Glance:
Does your baiting strategy include the use of particles? Why not take a look at some of the best particles for catching carp
Milton Pools Fishery (Headington)
Milton Pools Fishery is located in Great Milton, approximately 7 miles from Headington.
This fishery has 6 lakes in total and unsurprisingly, it is the Specimen Lake that holds the biggest fish. The House Lake also has some lovely carp in excess of 20lb, while the other lakes are aimed at match anglers.
The Specimen Lake is approximately 3 acres in size, has 18 pegs and a maximum depth of around 6ft. A former gravel pit, there are plenty of bars in the lake that tend to be hotspots for carp, in addition to the islands, lily pads and aerator.
The lake record carp is currently in excess of 43lb and there are also catfish to 55lb and pike to over 25lb. Most baits work well on the Specimen Lake, but the usual suspects of boilies, luncheon meat and maggots tend to be the most productive.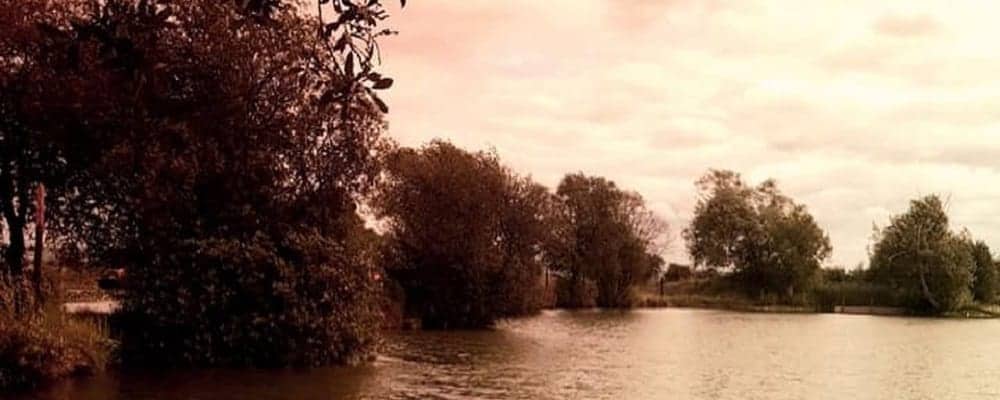 Most of the pegs on the Specimen Lake have cabins which can be used instead of bringing your own bivvy. They cost an additional £5 per person per night and, although there is no electricity or water, they can be ideal if you wish to travel a bit lighter than usual.
One thing that must be taken into consideration is that the motorway is right next to the lake, so you must be willing to accept the constant hum of traffic when fishing here.
There is a fully stocked on-site tackle shop and there are trollies to take all of your equipment to your chosen peg. There are toilets with washbasins and the fishery is secured by automatic gates which are closed from 7:00pm-7:30am and are monitored by CCTV. Many of the local takeaways will deliver to the main gate.
Prices at this south Oxfordshire venue start from £12 per day for anglers wishing to use 2 rods, while a 24 hour ticket will cost £20.
Milton Pools Fishery At A Glance:
Orchid Lakes (Dorchester)
Orchid Lakes is located in Berinsfield, around 6 miles from Dorchester.
Since 1995, this fishery has been owned by well-known specimen hunter Marsh Pratley, who is the main reason for it becoming one of the most sought-after carp fisheries in the country.
Many fisheries claim that they are run "by anglers, for anglers", but not all of them are able to back it up in the way that Marsh does with Orchid Lakes.
All 30 of the purpose-built pegs have been constructed with the needs of the angler in mind and every fish capture is recorded. All carp that weigh in excess of 20lb are displayed in the catch report on the Orchid Lakes website.
The lake record is in excess of 40lb, there are more than thirty different 30lb fish and hundreds of other fish backing them up. With these numbers improving year on year, it is easy to see how it has acquired its wonderful reputation.
There is an anglers lodge which has ladies, gents and disabled toilets. There is also a shower to enable guests to stay fresh while on the bank and a cafe which can be retreated to when giving your peg a rest.
The minimum booking at Orchid Lakes is 24 hours and will set you back £25.
Orchid Lakes At A Glance:
Do you prefer to use shelf-life or frozen boilies? We think these are some of the best shelf-life boilie flavours
Pimlico Farm Fishery (Bicester)
Pimlico Farm Fishery is located in Tusmore, approximately 7 miles from Bicester.
There are 3 lakes at Pimlico Farm Fishery called Ockley Pool, Long Pond and Willow Lake. All 3 lakes hold carp to over 20lb, with Ockley Pool being home to fish up to the high 20lb/low 30lb bracket.
There are 2 islands at the far end of the lake which usually yield good results. A little-and-often baiting approach tends to work well here.
This north Oxfordshire fishery doesn't allow night fishing, but a day ticket is available for £7 and allows fishing from dawn until dusk.
Pimlico Farm Fishery At A Glance:
Upper Farm Fishery (Chinnor)
Upper Farm Fishery is located in Henton, around 2 miles from Chinnor.
If you are only after the biggest carp in Oxfordshire, then this probably isn't the lake for you. However, if a peaceful location and heavily stocked pond are what you are after, then this could be the ideal place.
At around 1 acre in size, the lake at Upper Farm Fishery certainly isn't the largest in Oxfordshire. It is split into 2 pools which are connected via a narrow waterway.
The 2 pools have 20 pegs between them and the deepest parts of the pools are around 5ft, shallowing towards the margins. Both of the pools have islands and aerators, features that tend to hold a lot of carp.
There is a tackle shop on-site and a toilet which has both hot and cold water (the hot water is particularly welcome in winter!) The complimentary WiFi is accessible from all parts of the lake.
A day ticket at this south Oxfordshire venue costs £10, is valid for 12 hours and runs from 8am-8pm. Anglers wishing to book overnight fishing (£15) or a 24 hour ticket (£22) must do so in advance.
Upper Farm Fishery At A Glance:
Conclusion
If you are looking to bank some of the biggest carp in the country or fish in idyllic areas of countryside, Oxfordshire can offer it all.
The lakes above offer a real mix of angling opportunities and should be able to satisfy anglers of all abilities.
Have you ever fished at the Linear Fisheries complex? Or have you tempted some of the beautiful carp from some of the smaller farm ponds listed here? Please let me know in the comments if you have.