Coking Farm Fishery has forged a reputation in recent years as one of the finest carp fishing venues in the South West. The complex is well-managed and there are strict rules in place to protect both the fish and the anglers.
There are a total of 7 lakes on the complex, and with 6 of them containing carp to over 30lb, it is no wonder that this is one of the most popular fisheries in the region.
With Meadow Lake, Oak Lake and Woodland Lake all being fully-booked, I decided to spend my 36 hour session fishing on Clover Lake.
Clover Lake
Quick Look
Clover Lake is one of the most densely stocked lakes on the Coking Farm Fishery complex. With a good number of 20lb+ fish and several that have passed the magical 30lb barrier, getting your tactics right could lead to a session to remember.
Stock Level

Peg Spacing

Facilities

Cleanliness
Pros
Good fish-per-acre ratio Can park at the peg
Cons
Pegs are very close together Only a few features
Directions To Coking Farm Fishery
Coking Farm Fishery is located just outside the village of Henstridge, approximately 8 miles from Shaftesbury.
Reaching the fishery is relatively straightforward, with easy access from the A350 via Shaftesbury or the A303 via Wincanton.
All fishing must be booked in advance and anglers must report to the on-site shop upon arrival.
Arriving At Clover Lake
After dipping your net/sling/cradle, you can proceed through the main gate and Clover Lake will be directly in front of you.
Every lake at Coking Farm Fishery has parking at your peg, so you simply need to follow the track until you see the gate for Orchard Lake and Clover Lake, then proceed to your chosen peg.
Clover Lake At A Glance
Clover Lake is just over 6 acres in size and its main features are the 2 islands in the centre of the lake.
The lake boasts 18 pegs, which can make things a little bit cramped unless you fish in one of the corner pegs. The central pegs on each bank are quite tightly grouped together, leaving open water or the islands as the only visual targets.
When I visited, the water level was clearly down by at least 2ft, meaning that fishing tight to the islands or margins was impossible, though I did find some deep holes that offered a couple of different options.
Stock Levels And Biggest Carp
Clover Lake has a stock of approximately 650 carp, meaning that it has in excess of 100 carp per acre of water. This doesn't mean that it is a runs water, with bites still being hard to come by at times.
Almost all of the carp in the lake are over 10lb in weight, with a good head of fish that have crossed the 20lb barrier. There are several specimens that are known to weigh in excess of 30lb, with the lake record tipping the scales at over 35lb when captured.
Popular: Which spod braid do you currently use? Check out the best braids on the market with their actual breaking strains
Popular Pegs
With this being my first visit to Coking Farm Fishery and with all fishing required to be paid for in advance, I had to select my peg at the time of booking. Wanting to maximise the amount of water in front of me, I opted for one of the corner pegs on the South bank.
Upon arrival, I noticed that all of the pegs on the East and West banks were occupied, with many of the regular anglers suggesting that the pegs which have access to the water between the islands are the most popular and get booked first.
Successful Baits On Clover Lake
Like the vast majority of lakes, the carp in Clover Lake were reared on pellets. Surprisingly, I was advised by the bailiff and some of the regular anglers that pellets only tend to be successful during the colder months.
Brightly coloured baits tend to do well, fished either as singles or as part of a snowman presentation, while fishing for a bite at a time tends to be the best method until the fish move into the area.
Facilities
There is a purpose-built toilet and shower block, with separate facilities for both men and women.
With several toilets and showers in each block, there shouldn't ever be too much waiting time, even when the fishery is at full capacity.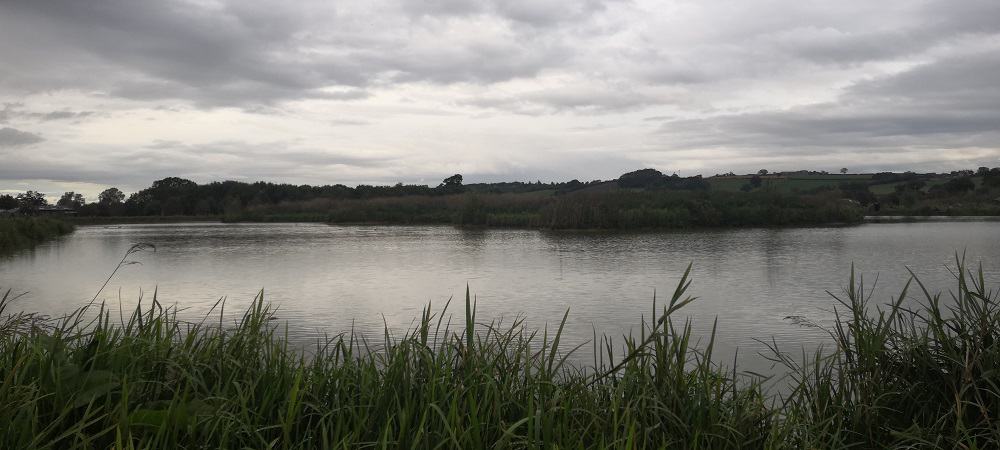 Car Park
There is a car park near the entrance to the shop where you can stop briefly while checking in, before proceeding to your chosen lake. You are able to drive around each lake to your peg, with a hard standing available directly behind your peg on which to park your car.
Trending: Watercraft is, without doubt, the most important aspect of carp fishing. Check out these 11 tips to see if you can increase your catch-rate
Ticket Price
Day tickets cannot be booked in advance but are available on the day (subject to availability) and are priced at £15 for 12 hours.
24 hour tickets are priced at £26, with discounts applicable for longer sessions. For anglers wishing to fish for a week, the price is £140, equating to just £20 per day.
Conclusion
The reputation of Coking Farm Fishery continues to grow, and after visiting the fishery for the first time, I can see why this is rapidly becoming the fishery of choice for anglers from near and far.
While the lakes that have been added more recently still need some more time to mature, the opportunity to catch carp in excess of 30lb from all but one of the lakes is temptation enough to have anglers queueing up to visit this complex.
Have you ever fished any of the lakes on the Coking Farm Fishery complex? If so, how did you get on? Please let me know in the comments.