Buckinghamshire is well-known for its abundance of National Trust properties, while also offering some excellent day ticket carp fishing opportunities.
From the built-up town of Milton Keynes, to the isolated farms in the middle of the countryside, there are many places to put a bend in the rod and potentially bank that new personal best.
In alphabetical order, let's take a look at some of the finest day ticket specimen carp fishing lakes that Buckinghamshire has to offer.
Alders Farm Fishery (Milton Keynes)
Alders Farm Fishery is located in Bragenham, around 9 miles from Milton Keynes.
There are 6 lakes on the complex, 5 of which are aimed towards match and pleasure anglers.
Oak Lake is the specimen lake of the complex and covers just over 3 acres of water. There are 2 small islands which are often fish-holding features, while the over-hanging trees and reed-lined margins are also productive.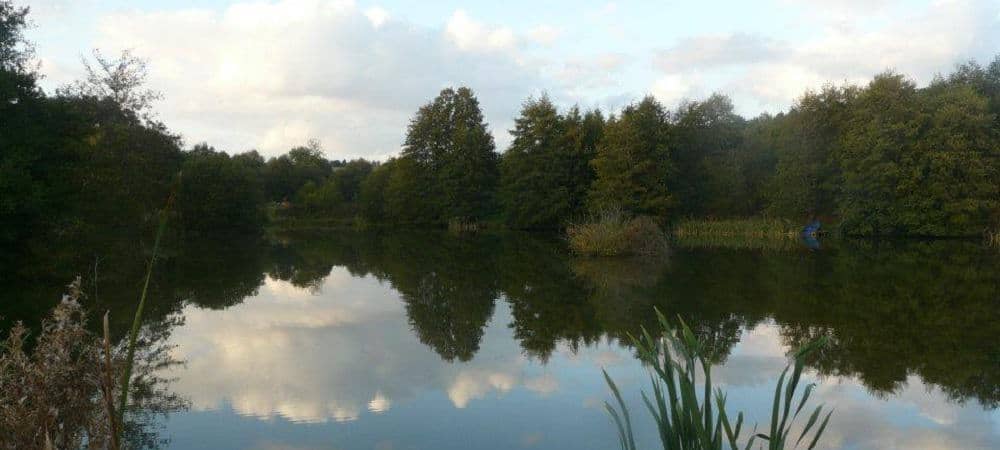 There is a good head of carp in Oak Lake, the largest of which is known as "Shoulders" and weighs in excess of 40lb.
Alders Farm Tackle Shop is on-site and is well-stocked with a selection of essentials. The Pumphouse Cafe serves breakfasts and snacks and there are male and female toilet facilities.
Day tickets for Oak Lake are valid from 7:30am until dusk and are priced at £16. Night fishing at this Buckinghamshire venue is restricted to members only and incurs an annual fee.
Alders Farm Fishery At A Glance:
Farlows Lake (Slough)
Farlows Lake is located in Iver, approximately 7 miles from Slough.
One of the most famous day ticket lakes in the country, Farlows has played host to most of the carp fishing elite over the years. It is one of the original gravel pits of the Colne Valley and is home to some of the best-looking carp in the country, with many of the dark-coloured originals still patrolling the depths.
Lake 2 used to be part of the main lake before a channel was inserted, enabling it to become a 6 acre lake in its own right. It has 21 pegs, of which 5 are doubles.
With a stock count in the region of 500, it boasts almost 100 carp per acre of water. The average size is mid-double figures and there are multiple fish in the 20lb+ bracket. The lake record currently stands in excess of 35lb.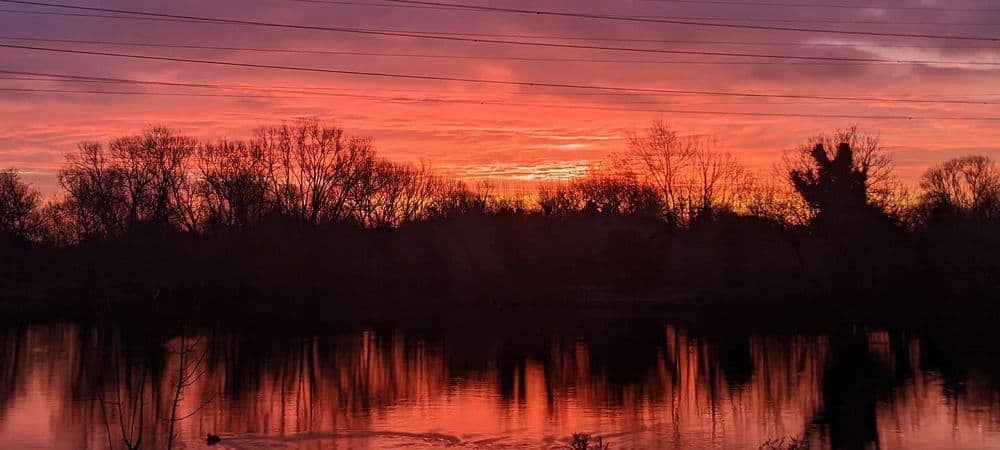 The main lake was once considerably bigger, but since the creation of Lake 2, it now covers approximately 25 acres of water.
Although not as heavily stocked as Lake 2, the main lake is home to around 1200 fish, giving an average of 50 carp per acre of water. There are 58 pegs in total (47 single pegs and 11 double pegs), nicely spread out to ensure each angler has their fair share of water in which to fish.
The average size in the main lake is high-doubles/low-twenties and there are approximately 40 carp that have exceeded the magical 30lb barrier. The lake record tipped the scales at over 40lb.
There is a 2,500 sq ft Angling Direct showroom on-site as well as a cafe that serves meals, drinks and snacks. Shower and toilet facilities are also available at this famous Buckinghamshire venue.
Day tickets are priced at £12 for anglers wishing to use 1 rod, or £16 for anglers wishing to use 2 or 3 rods. A 24 hour ticket costs £28.
Farlows Lake At A Glance:
Trending: We compared some of the best shelf-life boilies on the market. Which ones are you using?
Furzton Lake (Milton Keynes)
Furzton Lake is located in Furzton, around 3 miles from Milton Keynes.
Covering 70 acres of water, this is a big park lake that is situated just over the road from the Milton Keynes National Bowl.
There are 2 islands close to the south bank, and the pegs in this area are always extremely popular. There are more than 60 pegs in total, so there should always be the opportunity to slot in somewhere.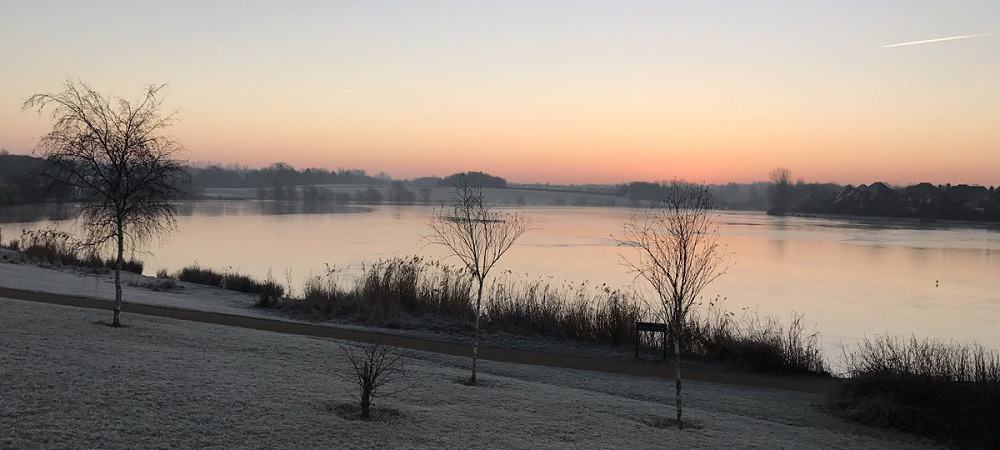 While the exact stock levels are unknown, there is a good number of double-figure fish in the lake and many carp in excess of 20lb have been landed. The lake record is rumoured to be in the region of 35lb.
While there are no on-site facilities at this north Buckinghamshire venue, there is a nearby pub which has toilet facilities for customers.
Although Furzton Lake is operated by Milton Keynes Angling Association, non-members are also welcome to visit. Day tickets for non-members are priced at £8 (or £5 for concessions).
Furzton Lake At A Glance:
Great Linford Lakes (Milton Keynes)
Great Linford Lakes is located in Little Linford, approximately 6 miles from Milton Keynes.
This north Buckinghamshire complex has a number of syndicate lakes and 5 day tickets lakes, some of which need to be booked in advance.
Blackhorse Lake is the largest on the complex, covering around 30 acres of water. As is the case with many big waters, fishing at distance can bring some fantastic results. With that being said, the margins are also known to be productive, so it is worth introducing a bit of bait to an area and dropping a single on it. This isn't the easiest lake on the complex, but the rewards are there for the taking, with many fish having crossed the 20lb barrier and a lake record in excess of 30lb.
Rocla Lake is another large water, also close to 30 acres in size. There is an island towards the south bank and a spit that separates the water towards the north end of the lake. The average size carp is mid/upper double figure, and these are supported by multiple fish in excess of 20lb. The lake record tipped the scales at over 30lb.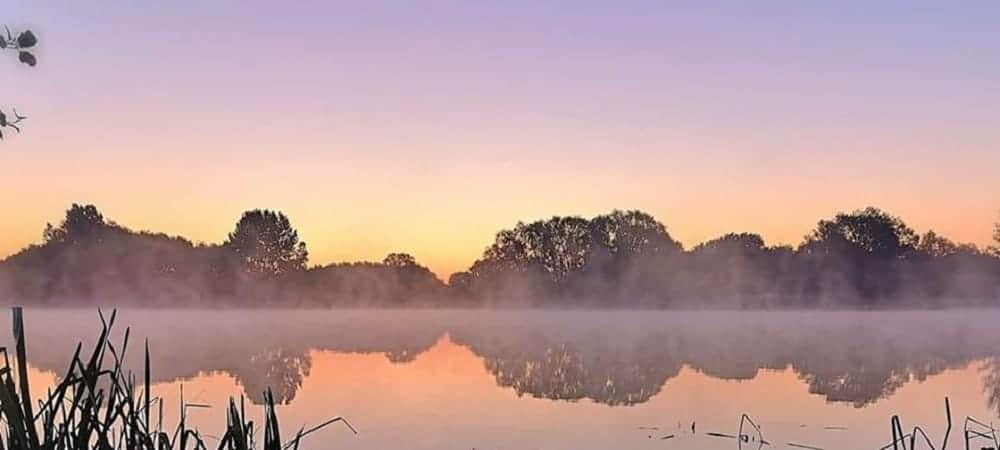 Red House Lake is close to 17 acres in size and has a multitude of features, including weed beds, lily pads, overhanging trees and gravel bars. The majority of the carp here are low/mid double figures, with the largest in the lake close to 30lb.
Heron Lake is an idyllic tree-lined water that extends to around 5 acres in size. The carp are never too far away in this lake and the margins are well-known for delivering good results. The average size is mid/upper double figure with a lake record in the region of 30lb.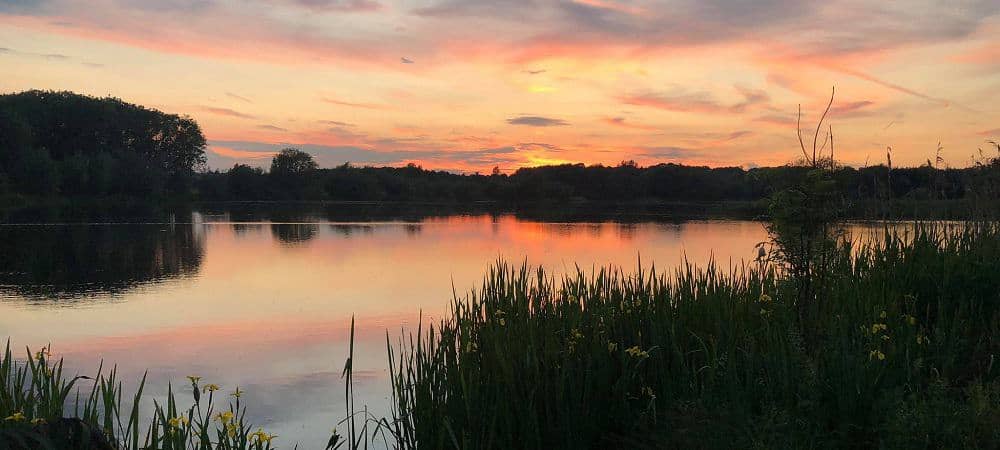 Pines Lake is one of the more recent additions to the complex and, although it is maturing nicely, it definitely lacks the established look of some of the older lakes. Fishing is restricted to one side of the lake, which is around 3 acres in size. The near and far margins are known hot spots and the carp, which reach weights of around 30lb, are known to be partial to a PVA bag of boilie crumb.
There is a tackle shop on-site which sells day tickets as well as equipment and accessories. There is a cafe and a licensed bar that serves food and drinks and there are male and female toilets available.
The minimum booking on the day ticket lakes is for 24 hours. The ticket prices start from £25, with some lakes costing £30.
Great Linford Lakes At A Glance:
Popular: Do you know how to prepare particles correctly? Let's take a look
Waterside Fishery (Aylesbury)
Waterside Fishery is located in Chesham, around 15 miles from Aylesbury.
The 2 lakes on the complex are called Kingfisher Lake and Heron Lake.
Heron Lake is the smaller sibling, covering around 2 acres of water. The lake is quite heavily stocked and, although there are smaller fish in the lake, carp have been banked to over 30lb. Heron Lake is available for exclusive hire on a per night, weekend or week-long basis.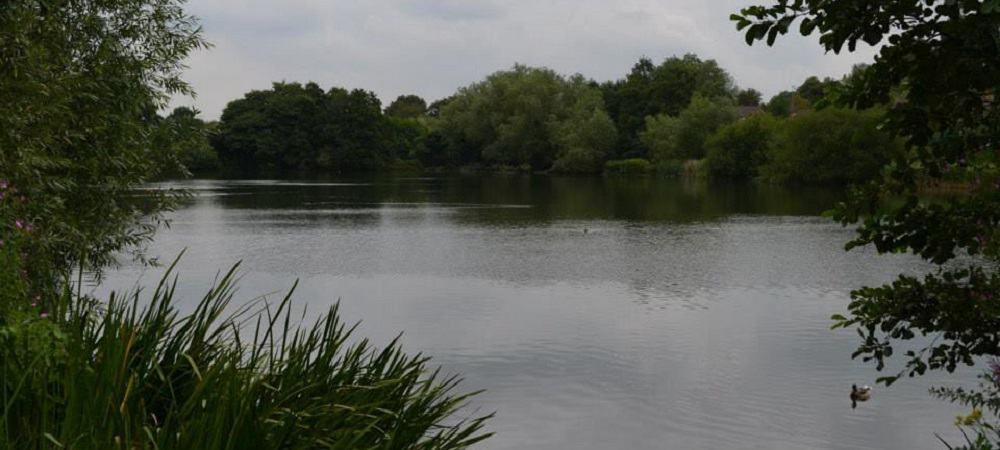 Kingfisher Lake is the larger of the lakes, extending to approximately 6 acres in size. There is a moderate stock, with just over 100 carp swimming in the depths, 20 of which exceed 30lb in weight. The Big Common is the largest fish in the lake, taking the scales past 52lb when it was last captured.
The complex is otter fenced, has a secure car park and toilet facilities.
Day tickets at this central Buckinghamshire venue are priced at £15, while 24 hour tickets will set you back £20.
Waterside Fishery At A Glance:
Westfield Fishery (Marlow)
Westfield Fishery is located in Medmenham, approximately 4 miles from Marlow.
The complex comprises of a small stream for pleasure anglers and the main carp lake.
The carp lake is just over 3 acres in size and, as a former gravel pit, has depths that fluctuate quite drastically. You will find as little as 2ft of water in the shallow areas and as much as 13ft in the deeper areas. There are 12 evenly spaced pegs, ensuring each angler has their own area of water to target.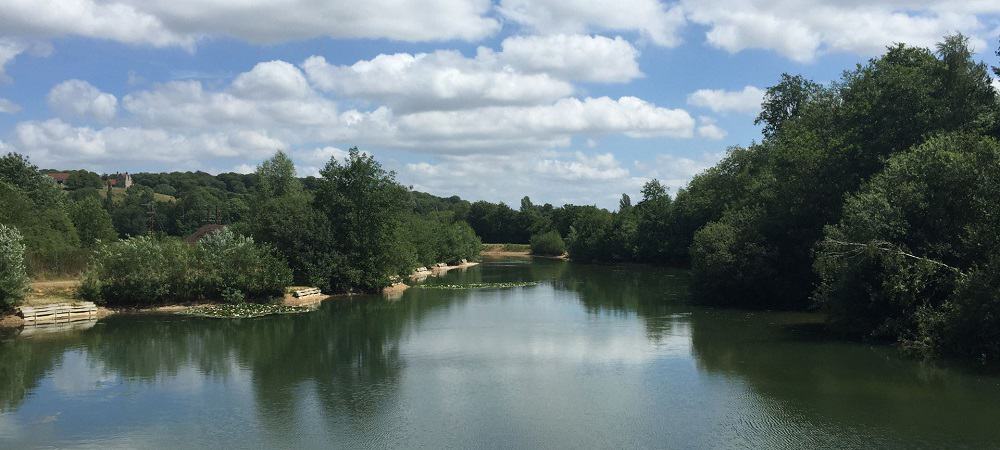 The lake is well-stocked and the average size carp is mid-double figure. There is a good head of 20lb+ fish, a handful that have exceeded 30lb and the lake record is an impressive 38lb. In addition to the larger carp, there is also a number of crucian carp in the lake, some of which are only ounces away from the British record.
All of the pegs are accessible by car, so unloading all of your gear is extremely easy. There are toilets and showers on-site and fridges are available to keep your food and bait chilled.
Day tickets at the picturesque Buckinghamshire fishery are valid from 7am-7pm and are priced at £13.50. For 24 hour tickets, the price is simply doubled to £27.
Westfield Fishery At A Glance:
Woodlane Leisure (Slough)
Woodlane Leisure is located in Iver, around 5 miles from Slough.
This Buckinghamshire complex consists of a match lake and the larger specimen lake, which covers approximately 2 acres of water.
The margins are lined with reeds and trees and can be very productive. There are also some deeper holes out towards the middle of the lake which shouldn't be ignored.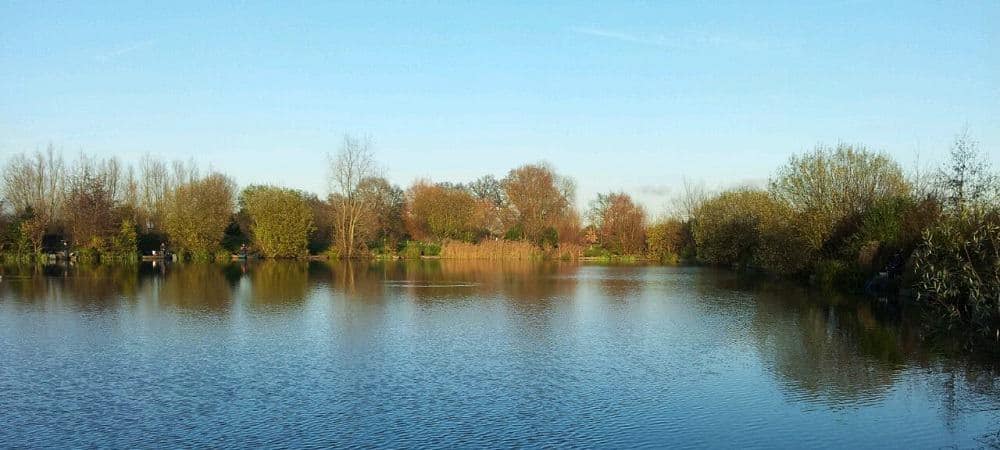 The specimen lake does have a lot of smaller carp, with the average size just scraping double figures. However, there are plenty of larger targets, with multiple 20lb+ fish, up to a lake record of over 30lb.
There is a tackle shop on-site and there are both male and female toilet facilities.
Day tickets are valid from 7am -7pm and cost £12 for the use of 2 rods.
Wood Lane Fishery At A Glance:
Conclusion
From runs waters to specimen lakes and exclusive bookings, Buckinghamshire has something for everyone.
The small, out-of-the-way fisheries and the larger, multi-lake complexes offer some wonderful carp fishing opportunities and this is a county where I plan to spend a lot more time in the future.
Do you ever fish at any of the lakes listed? If so, please let me know how you got on in the comments.